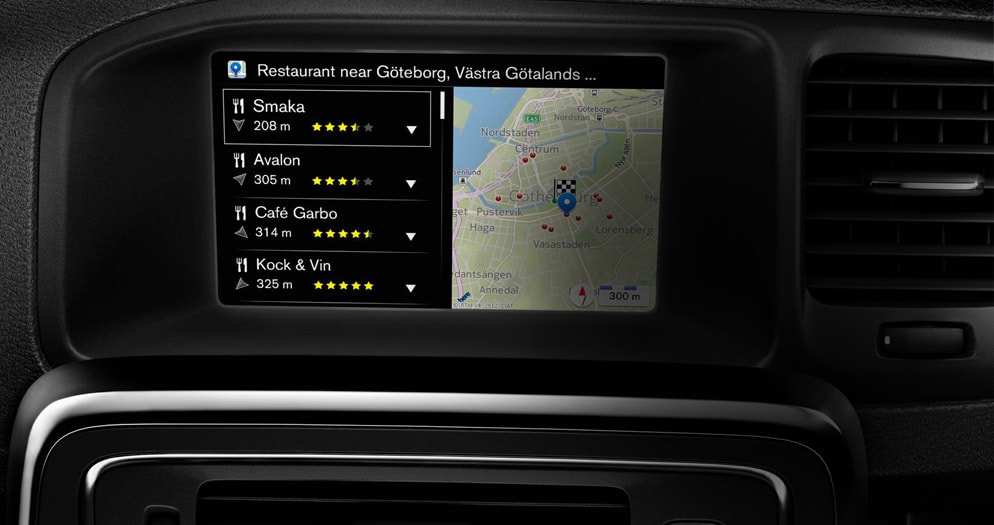 Only a tiny part of driving a Volvo involves the actual mechanics of drive. It also encompasses the feeling you get when driving, and what experience the vehicle gives you. That's why Volvo developed the Sensus infotainment system, which is a suite of technologies to help you connect with the world around you. With the ability to be personalized exactly the way you like it, the Sensus system will enhance your everyday drive. 
When it comes to music, CDs are on their way out and streaming music is in. Apps like Pandora and Spotify let you listen to streaming music wherever you go. Connect your Pandora station to your Sensus system, and you can pull in all of your channels and bookmarks, as well as browse genres and search for something in particular. With built-in Wi-Fi, your car becomes a hotspot allowing you to access any apps or music you want. Sensus also has built-in navigation so you can get to your destination easily, or discover new destinations on a whim.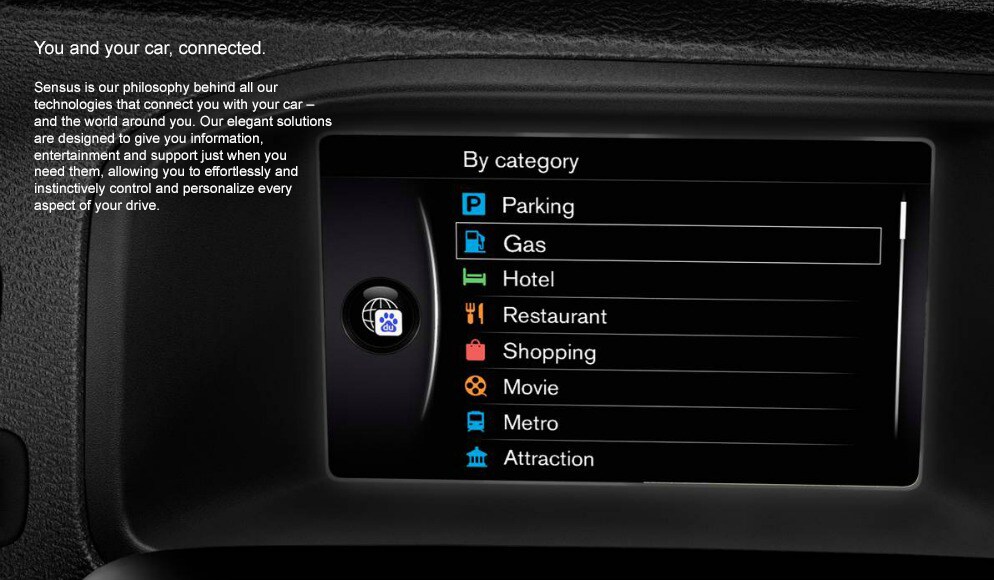 Volvo On Call allows you to control your car with the touch of a button. Push the button to speak to an operator for roadside assistance, should something go wrong. The operator can send help to your GPS location.  And with emergency support right at your fingertips, you can always drive worry-free. Volvo On Call can also detect a collision and an operator will send emergency services and contact your vehicle. If any suspicious activity or entry to your car is registered, Volvo On Call can locate your car thanks to built-in GPS to recover it if it gets stolen.
Remote start your engine, check your fuel level, see if you have any outstanding maintenance warnings or check to see if you locked your doors all with your smartphone. Wondering what your last trip looked like? Check the driving journal for distance, duration and fuel used. If you can't remember where you parked your car, you can honk the horn and flash the lights from your phone as well.
Make driving easy and exciting again with a Volvo from DickDyer Volvo in Columbia, SC and enjoy the Sensus system for yourself!