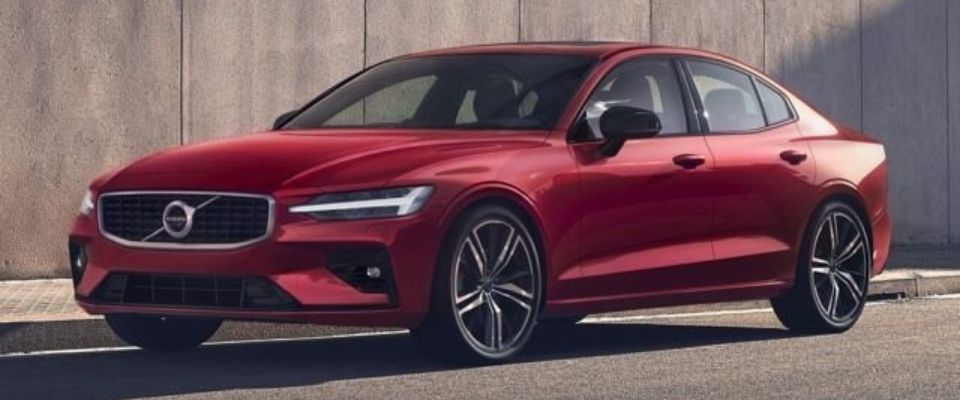 Unbeatable Volvo Luxury in a Compact Sedan - Explore the Volvo S60
The sedan style of car is a driving tradition that stretches back decades. Drivers from Irmo to Lexington, SC, and across the country, have been choosing four-door, spacious sedans with secure, roomy trunks for cargo for years, and for good reason. At Dick Dyer Volvo Cars, we love a good sedan as much as anyone, and we think if you're going to consider investing in one, you should go straight for the best of the best and slip behind the wheel of a luxurious Volvo S60.
The Volvo S60 is the smallest vehicle in the Volvo family. But, it's anything but cramped or small-feeling when you're driving it. It has four doors, seats five people comfortably, and has plenty of legroom and headroom for even your tallest passengers. Plus, it's designed and built with Volvo ingenuity and craftsmanship, which means you can expect a car that will keep you safe, spoil you with technology, and offer you the utmost comfort from luxury materials.
The Volvo S60 -a Made in the U.S. Product
If you're the type of Columbia or Lexington, SC driver who prefers to purchase vehicles that are built and crafted in the U.S., we have great news for you. Thanks to the new Volvo plant here in South Carolina, the new Volvo S60 sedans we have in stock are now a made in the U.S.A. product.
You can shop our inventory of current S60 models with the comfort and knowledge that, not only are Americans getting employed in the making of this car, but, in fact, our own neighbors right here in the state of South Carolina are benefitting from the sale of this sedan. That's a win, win ,win if you ask us.
Options and Amenities for the Volvo S60
Ready to learn more nitty gritty details about what makes the Volvo S60 the right sedan for Dentsville and Sumpter drivers? It starts with the variety of well-equipped trim levels, continues to the assortment of possible powertrains under the hood, and goes all the way through the incredible lists of both standard and available features you can get with this car.
Depending on the level of creature comforts you want on your car, the Volvo S60 is available in four impressive trim levels. You don't need to move beyond the base model to get a comprehensive list of features but doing so can net you some of the most advanced and sought-after amenities available.
In addition to the choice of trims, the S60 also allows you to pick from a corresponding list of three engines. Any engine can be order on any trim. Your options include:
A turbocharged four-cylinder engine rated for 250 horsepower and 258 pound-feet of torque
A version of the same engine that's both turbocharged and supercharged to produce a hefty 316 horsepower and 295 pound-feet of torque
A plug-in hybrid version of the same engine, working here with an electric motor to produce 400 horsepower and 495 pound-feet of torque
Standard Volvo S60 Features
Regardless of which S60 trim and engine configuration you choose, look for a long list of standard features that includes:
Panoramic sunroof
Heated front seats that are also power-adjustable
Automatic windshield wipers that are heated
Apple CarPlay and Android Auto
Drowsy driver alert system
As mentioned, the list is comprehensive, and many additional features are available on upper trims. Check with the sales team here at our Two Notch Road dealership to learn more about what each specific version of the Volvo S60 comes with for features and amenities.
Test Drive Your Volvo S60 in Columbia
Browse through the listings of available Volvo S60 models on this page. When you find the one you want to meet in person, stop by and visit us. We're conveniently located for folks in the Aiken, SC area, and we look forward to telling you more about our entire Volvo collection, especially the S60 sedan.